Barrister bookcases are a lasting, solid bookcase design. They should be sturdy, named for their place in a "barrister's" library, holding all those heavy and important books and were originally designed for travel. Barristers are English lawyers, especially those who try cases in the higher court. Historically, barristers could be required to travel from court to court (or client homes). Having to travel with their reference library gave rise to a very special, portable bookcase design.
Part of the beauty of a barrister bookcase is that it was designed with function in mind, capable of withstanding a great deal.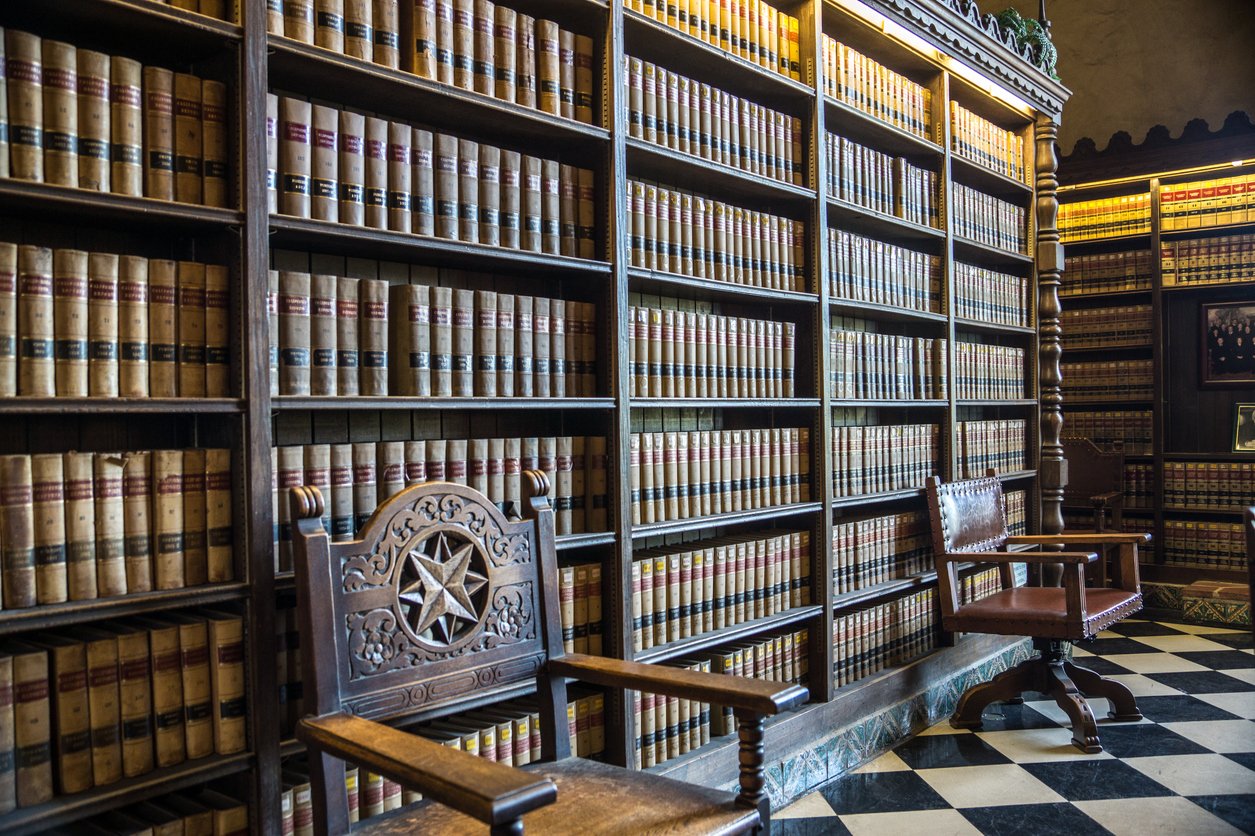 What is a barrister bookcase?
A barrister bookcase is a solid-backed, free-standing bookcase. Traditionally, each shelf is enclosed with a single glass door that hinges along the top of the shelf. Each shelf is actually separable in traditional models, more like a suitcase for books. Modern barrister bookcases may not have the glass door or may choose to have other sorts of doors, including solid doors. They may also not be separable shelves.
The History of a Barrister Bookcase: Built to Stack
Historically, a barrister bookcase was a series of self-contained shelves that could stack on top of one another into a free-standing bookshelf. Barristers would travel to courts and needed to be able to cart their pre-internet law library with them. By having each shelf close and separate, they could be carried as cases.
Because barrister bookcases gained popularity in the Dickensian era, mid- to later- 19th century, antique barrister bookcases frequently feature thicker glazed or leaded glass. As they had to travel, they are historically stolid bookshelves. Modern copies of the style may not be made with solid, natural wood to withstand the bumps and grinds of the road.

Traditional barrister bookcase designs also would not have feet, since each unit can be stacked on the other regardless of position.
Learn about antique secretary desks and antique dressers.