Aynsley China Ltd is a British manufacturer of fine bone china tableware and commemorative gifts. Aynsley was a favorite of the English Royal Family, including both Queen Elizabeth II and Princess Diana. The brand became known for their lines produced to commemorate royal occasions, in addition to gracing royal tables.
After being chosen for the wedding table of then-Princess Elizabeth, the design was reproduced and made available to the public. The enduring, signature pattern is called the Windsor pattern.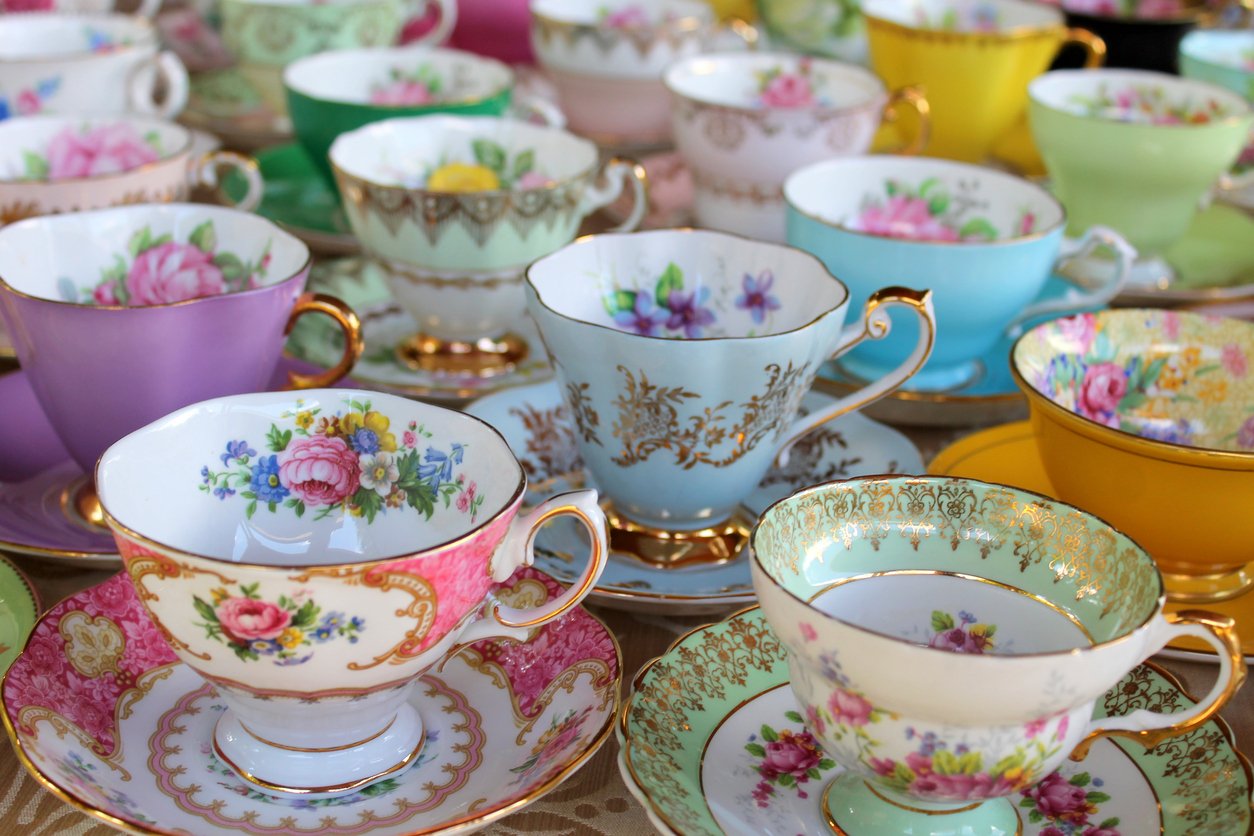 The History of Aynsley China
The company was founded as John Aynsley and Sons in 1775. However, in 1970, the company was renamed when it was bought by Waterford. Eventually, the company was sold again in order for Waterford to focus on its acquired brand, Wedgewood.
Presently, the Aynsley China company is closed, though a remaining single factory shop under its last owner, Belleek Pottery, remains open.
The Value of Aynsley China
While new Aynsley does not retail particularly high, the older bone china can cost a pretty penny and hold value with collectors. A full set in mint condition can be worth thousands of dollars.
Store your Aynsley china in an oak china cabinet and learn about Waterford Crystal.